Sublime Fabric and Mesh Glass to Upgrade Your Interiors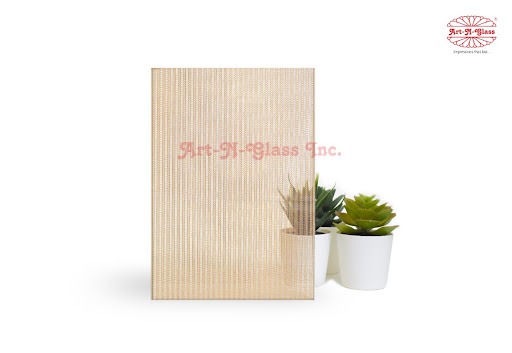 There is a popular misconception that thinks that fashion and interior decoration are mutually exclusive. On one hand, people associate fashion with Haute Couture, editorial makeup looks, and new clothes. On the other, interior decoration is linked to the likes of exquisite spaces that make your heart soar. However, the folks over at Art N Glass are encouraging people to overlap the concepts of interior design and fashion. Both these fields require innovation and creativity to produce something appealing to the client while being in vogue. A subthread of interior design is the use of glass. This material is often underestimated - it has excellent potential to create stunning and trendy rooms with the help of stained glass, fabric glass, or mesh glass.
A traditional application of decorative glass was seen through the application of stained glass. It was initially used in churches and then rose to prominence in the Middle East as a non-invasive way to let in the harsh sunlight. While stained glass is beautiful, they are outdated. Many clients prefer using modern fabric glass. This is a unique way of using glass where a gorgeous piece of fabric is placed between two glass panels to create a new form of glass that is contemporary and perfectly fits the 21st century aesthetic. The sheer beauty of a fabric glass is that it can mold itself to the client's needs. Due to its highly customizable nature, fabric glass is frequently used in homes, places of worship, and even in colleges! The type and make of the fabric can dictate the aura it exudes. For example, using bandhani or batik fabric can be perfect for people who want a touch of Indian heritage incorporated into their abodes. While using heavy fabrics like velvet or brocade in rich colors like wine, royal blue, or obsidian black can make a space feel regal, vibrant, and gothic.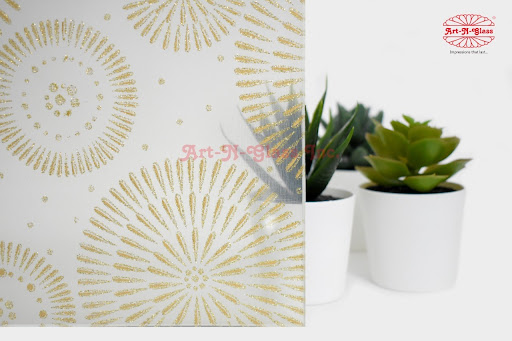 Another layer of customization can be added by changing the type of glass used. The thickness of glass will determine its opacity. So, if a space calls for muted light, a thicker and darker tint of glass will be used. However, if a client requires that the glare of the sun gets reduced, a thinner glass will be used with a sleek fabric like silk to allow some natural light to penetrate through. Just like stained glass, fabric glass is a fashion statement. These glasses can ideally be used to create partitions in homes or create a simple background for residents to personalize it any way they want. Fabric glasses elevate your interiors while being a symbol of luxury and opulence.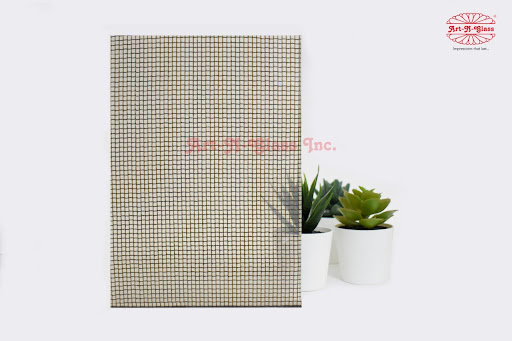 Innovations and new ideas in the field of glass decoration keep on coming and going, but fabric glass is a modern classic that can make itself home in any place - and that is the sheer sublimity of it!